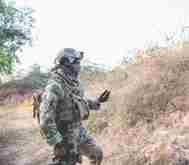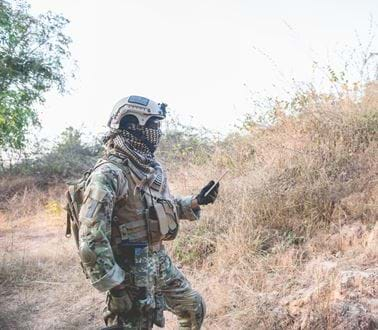 The Challenge
Soldiers in the field increasingly need access to complex data systems, from map applications to tactical deployment information. Developing systems that can leverage the massive investments in commercial mobile technologies, whilst delivering the robustness and security required for the military user, is challenging.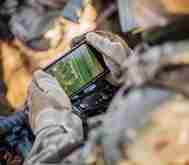 The Approach
We worked towards delivering a tactical situational awareness solution based on customised off-the-shelf components, working in collaboration with a major mobile phone manufacturer. A modular approach enabled integration with future sensors and information systems, accreditable for the processing, distribution and storage of information.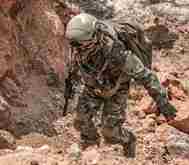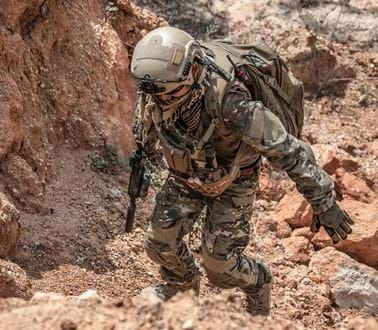 THE OUTCOME
We designed and demonstrated a cost-effective, secure, body-worn solution through close engagement with end users. The solution has been trialled and accepted and is ready for scale production and operational use.